Use our LinkedIn Login to download this post to PDF or save it to MyLibrary!
p r e f e r r e d - v e n d o r
This quick guide to pre-employment testing is provided by a BCL Legal, a legal recruitment agency in the U.K.
Managers often have a difficult time filling open job positions because there are so many people applying for them.
An excellent way to screen job applicants is to provide them with pre-employment tests.
Many times, these tests will include testing applicants based on their work skills, personality, knowledge, Integrity, cognitive abilities, emotional intelligence, and more.
Many times, drug testing any applicant is part of the screening process as well.
After pre-employment tests are conducted, managers can then come to a conclusion as to which job applicants can best fulfill any open job positions.
Why Are Pre-Employment Tests So Valuable?
There are many benefits associated with conducting pre-employment assessments.
One of the major benefits is that companies are able to decrease the amount of time and resources it takes to hire new workers.
Companies can also improve their organizational morale through these types tests.
Furthermore, they can decrease their turnover rate.
Understanding Pre-Employment Assessments
Even though pre-employment screenings can bring a company many benefits, it should not be forgotten that their validity must be maintained.
An effective and legally compliant test must measure specific criteria in a way that helps predict a test taker's ability to carry out basic job functions.
Employers that conduct these types of tests must be able to back up the test with measureable data that test takers who perform well also perform well on the job.
post continues after these free offers
a d v e r t i s e m e n t s
Today's Featured Free Offer
Modern talent management solutions are well in front of what most users will task them.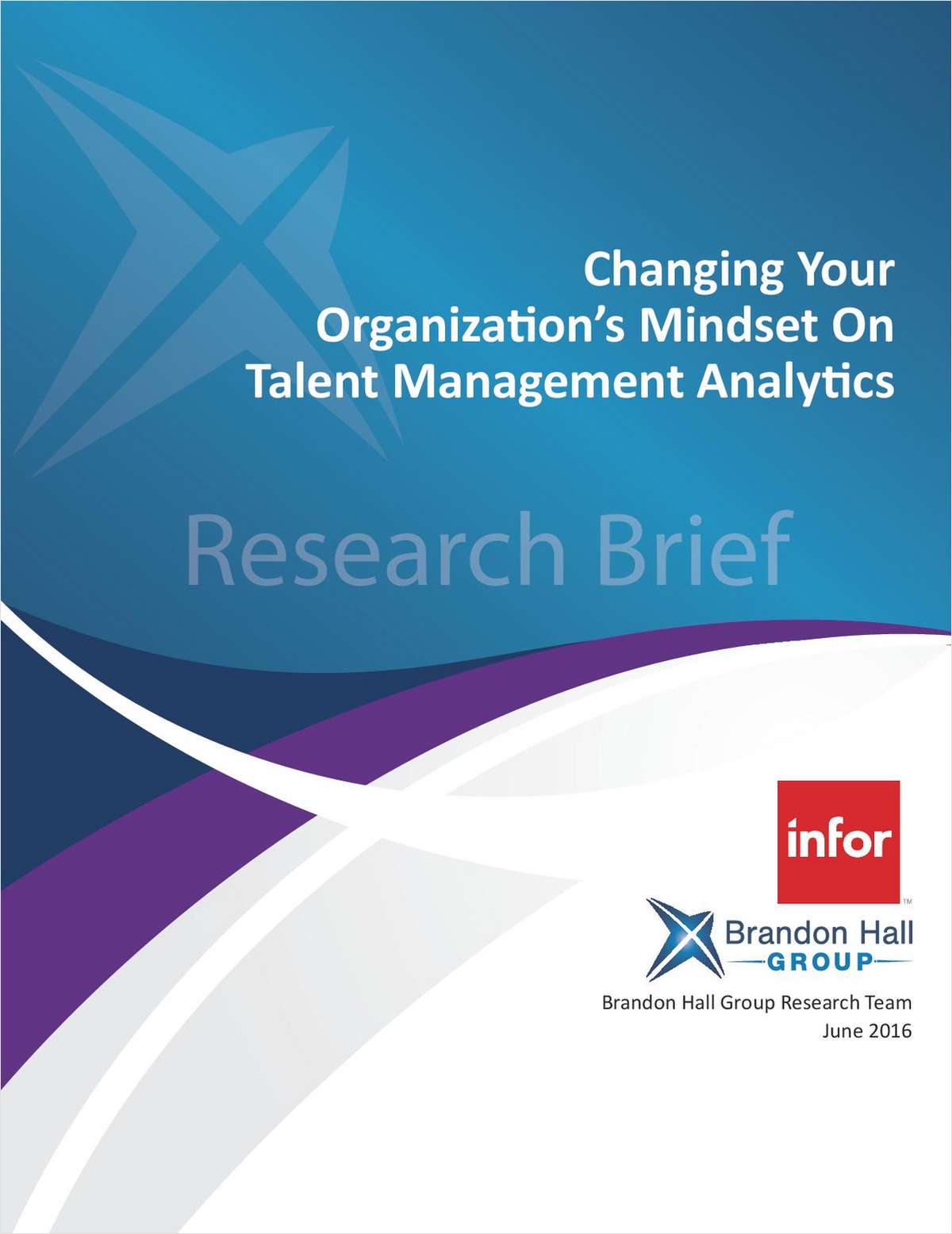 Brandon Hall Group: Changing Your Organization's Mindset on Talent Management Analytics
Organizations that are able to fully utilize the powerful tools already in existence at most organizations will have a distinct advantage in both the war for talent and the leveraging of that talent for business success.
Offered Free by: infor
a d v e r t i s e m e n t
post continues from above
There has to be some type of positive correlation between the results of the tests and the job performance of the employees who take them.
How do the Tests Aid in Choosing Job Applicants?
Effective screening tests will help managers answer the following questions:
– What level of enthusiasm do the test takers have?
– Do the job applicants have the potential to move into managerial positions?
– What problem solving skills do the test takers have?
– What are the test taker's weaknesses?
– What type of attitude do the test takers have?
– Can the test takers respond well to stress and heavy workloads?
– How well can the test takers multi-task?
Unique Features of Pre-Employment Assessments
Pre-employment screening is very advantageous because it can be implemented throughout all hierarchies of an organization.
Whether a new executive needs to be hired or a line worker, a pre-employment test can help choose the best possible candidate.
This type of test can also be used to provide evidence of due diligence if it is needed in the event that a litigation case is brought against a company.
---
If you'd like to guest post for The HRIS World,
contact us for details
about how you can share your tips with our audience.
---
Stay Updated!
To stay updated conveniently with what is going on with our content by subscribing to our newsletter.
We keep all your information confidential – we never buy nor sell lists.
You control what you receive as well – both when you subscribe as well as afterwards through a link in the footer of the newsletters.
Make Us Convenient For You
Subscribe to any 1 or more
of our Newsletters NOW!
---
Our Social Media Presence
Follow Us!
Twitter
LinkedIn
Minds
Open Group | Free Minds membership required
Google +
paper.li
---
The following two tabs change content below.
Garrett is the publisher, editor, writer forThe HRIS World Research Group, which includes The HRIS World, The HRIS World Research, The HRIS World Jobs, The HRIS World News, and The HRIS World Videos
With more than 20 years in roles as a client executive sponsor (#thwCES), project manager as well as functional / technical lead, Garrett is sought for his expertise for project insights, thought leadership, and team management globally.
He has been involved in large-scale and complex implementations since 1991 and has recently moved his operations to be with his wife in Brazil.
Garrett has had the pleasure of working with some of the greatest talents in the industry, and constantly shares his experiences and knowledge through content and webinars.
He maintains his fluency in Portuguese, German, French, and English with his various endeavors and contacts..
When not working, you will have to be adventurous to stay up with him as Garrett loves motorcycling, gunnery, boating, sailing, flying, and sports fishing -- and accompanying his wife on her various likes
About The HRIS World Research Group
The HRIS World blog, which is read by more than 50,000 from more than 160 countries monthly, manages to have more than 550,000 pages viewed monthly. 40%+ of the audience are decision-makers in their organization (and about half of that being C-levels!).
As CEO for CGServices USA Inc, he focuses on multi-provider, multi-line implementations consultation for HRIS systems
Council and Education Member of Gerson Lehrman Group Council, helping institutions of the world leaders meet, engage and manage experts across a wide range of sectors and disciplines.
Your Invite to Contribute to The HRIS World blog
If you'd like to provide a post, a series of posts, or even be a regular contributor to any of The HRIS World blogs, click the blue contact us button on the bottom right of your screen to send us a message or reach us through our social media for details...
You can always contact Garrett via email, social media, or by leaving a comment below...
Latest posts by Garrett O'Brien (see all)