Use our LinkedIn Login to download this post to PDF or save it to MyLibrary!
p r e f e r r e d - v e n d o r
WhoKnows is The Silo Buster That Can Tap Your Company-wide Expertise Right Now
Before everything starting breaking down on us in late October and finally resulted in us being offline until early December, we were introducing you to WhoKnows.
Straight out, their CEO Chris Macomber and his team is leading the revolution in Knowledge Management solutions including the discovery and capture of data on tacit and explicit knowledge, credible insight into their skills, expertise, accomplishments, aspirations, and social endorsements answering these questions:
Who knows what?
Who knows how?
Why? and
Who knows who?
The result: smarter faster collaboration, productivity, talent acquisition, workforce planning and increased overall ROI.
As Chris Macomber says:
We promise our customers: no more silos, no more throwing a query or problem over the fence to another team.
Our customers are not only envisioning but experiencing an enterprise that is as personal and close-knit as a startup garage team."
The Unrealized Costs of a LackLuster Knowledge Management System
Lackluster knowledge management systems have been assessed to result in an annual loss $7000 per employee for time wasted in gathering information.
Even though Cisco eventually gave up on their endeavor as their Pulse platform could not surpass a 65% accuracy, the WhoKnows Discovery Engine – through the use of a combination of data extractions – have scored an industry-leading 93.3% accuracy mark for expertise discovery, making it entirely possible to have an ongoing and effortless access to 100% of your company's knowledge 24 hours a day, 7 days a week, all year round.

Discover More Now
We know there are many of you following this as the short period (about a month) the first two posts were published and the couple of weeks the third was published had more than 3000 views.
You can catch up on this series on WhoKnows — or see them for the first time — with the following links…
WhoKnows Inc. Now Participating In The HRIS World Content Series: Next Gen Vendors™
post continues after these free offers
a d v e r t i s e m e n t s
Today's Featured Free Offer
Communication is more than just a monthly newsletter.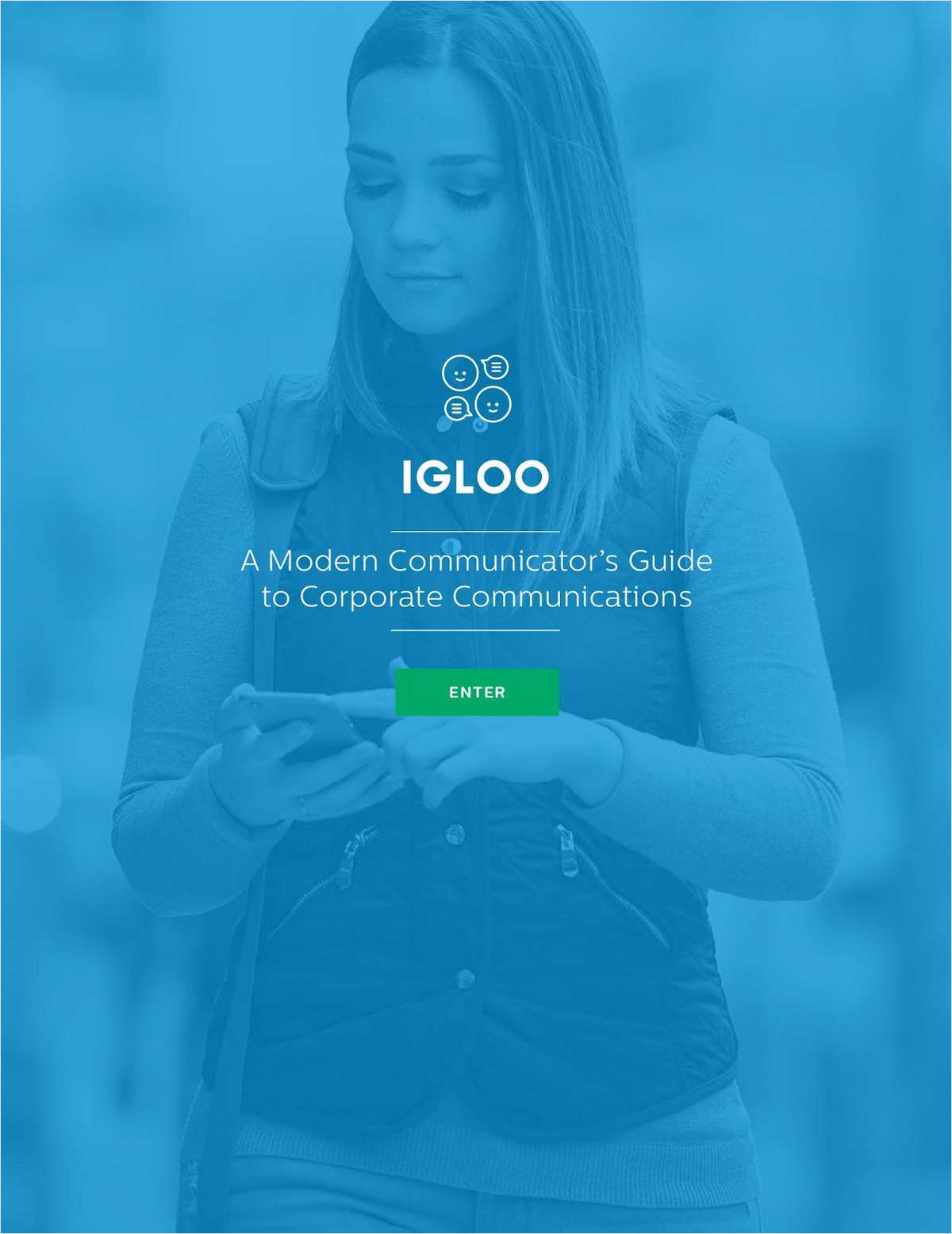 A Modern Communicator's Guide to Corporate Communications
This 6-page guide is full of tips and tricks to help you create compelling stories and enable meaningful conversations inside your organization with the help of a modern intranet solution.
Offered Free by: Igloo Software
a d v e r t i s e m e n t
post continues from above
The WhoKnows Discover Engine Breaks Through the NLP Accuracy Level by More than 40%
The WhoKnows Quantum Profile – The Silo Buster
Last Word
There is a LOT of information here – be sure to at least bookmark this for future reference or better still, use our LinkedIn login to establish a free membership with us. Why? You can use our MyLibrary feature to keep this – and any other content you find favorable – ready to be called up anywhere, on any machine, any time (you just need an internet connection!).
We will be presenting more of WhoKnows in our content series The HRIS World Enterprise Software Options™ – you can follow this series on twitter (#thwESO) as well as get the latest update conveniently delivered to your inbox by subscribing to our newsletter.
If you are an end-user and you want more information, click the button below to request a demo…
Next week we will be picking up where we left off and will share more of WhoKnows, their new release last month, and how your company can becoming much more efficient in your workforce and talent management.
---

Click the image to start your newsletters now!
---
Our Social Media Presence
Where to Follow Us!
Twitter

More than 20 magazines and smart magazines to follow - check them out now!
LinkedIn
Minds.com
Open Group | Free Minds membership required
Google +
---
(Visited 399 times in the last 4 wks, 4 visits today)
The following two tabs change content below.
Garrett is the publisher, editor, writer forThe HRIS World Research Group, which includes The HRIS World, The HRIS World Research, The HRIS World Jobs, The HRIS World News, and The HRIS World Videos
With more than 20 years in roles as a client executive sponsor (#thwCES), project manager as well as functional / technical lead, Garrett is sought for his expertise for project insights, thought leadership, and team management globally.
He has been involved in large-scale and complex implementations since 1991 and has recently moved his operations to be with his wife in Brazil.
Garrett has had the pleasure of working with some of the greatest talents in the industry, and constantly shares his experiences and knowledge through content and webinars.
He maintains his fluency in Portuguese, German, French, and English with his various endeavors and contacts..
When not working, you will have to be adventurous to stay up with him as Garrett loves motorcycling, gunnery, boating, sailing, flying, and sports fishing -- and accompanying his wife on her various likes
About The HRIS World Research Group
The HRIS World blog, which is read by more than 50,000 from more than 160 countries monthly, manages to have more than 550,000 pages viewed monthly. 40%+ of the audience are decision-makers in their organization (and about half of that being C-levels!).
As CEO for CGServices USA Inc, he focuses on multi-provider, multi-line implementations consultation for HRIS systems
Council and Education Member of Gerson Lehrman Group Council, helping institutions of the world leaders meet, engage and manage experts across a wide range of sectors and disciplines.
Your Invite to Contribute to The HRIS World blog
If you'd like to provide a post, a series of posts, or even be a regular contributor to any of The HRIS World blogs, click the blue contact us button on the bottom right of your screen to send us a message or reach us through our social media for details...
You can always contact Garrett via email, social media, or by leaving a comment below...
Latest posts by Garrett O'Brien (see all)