Use our LinkedIn Login to download this post to PDF or save it to MyLibrary!
p r e f e r r e d - v e n d o r
With the Workforce Shrinking, It is an Employee's Market
As an employer, your advantages can help you benefit from the best available
When a company hires and retains solid and hardworking people, it will succeed.
On the other hand,with unmotivated employees, a business will have a difficult time taking market share from its competitors.
A Business owner wants to ensure that he or she has the best employees, here are 5 ways that will help…
5 Ways to Insure You Have the Best Employees Working For You
Executive search
When looking for executives and people at the top, one should use an executive search firm.
With an outside firm, a company can find a qualified individual who can set the course of the company.
While some may scoff at this idea, it is true that the higher ups at the company will dictate the tempo.
Regular reviews
All too often, a company will hire a motivated and hardworking employee only to see him or her slack off after a few years.
To combat this, the bosses should sit down with employees and offer a quarterly evaluation.
With regular evaluations, the company can figure out what is working and what is not working.
img cr: blog.acheivers.com
Verify
When conducting interviews, some HR workers go with their instinct.
While this is powerful, a company should verify all employment and education claims.
When ensuring that this information is accurate, the company will find hardworking people who possess the right qualifications.
Incentives
When providing a cash bonus or other incentive, workers will try to meet goals and do their jobs efficiently.
Now, this does not mean the company must offer a multi-thousand dollar bonus.
Instead, with a small gift or bonus, one can motivate employees to work hard and bring in more customers.
Pay and benefits
Simply put, a company should pay a decent and livable wage to all employees.
When paying a nice wage, one can ensure that employees work hard, and people do not head to the competition.
post continues after these free offers
a d v e r t i s e m e n t s
Today's Featured Free Offer
Modern talent management solutions are well in front of what most users will task them.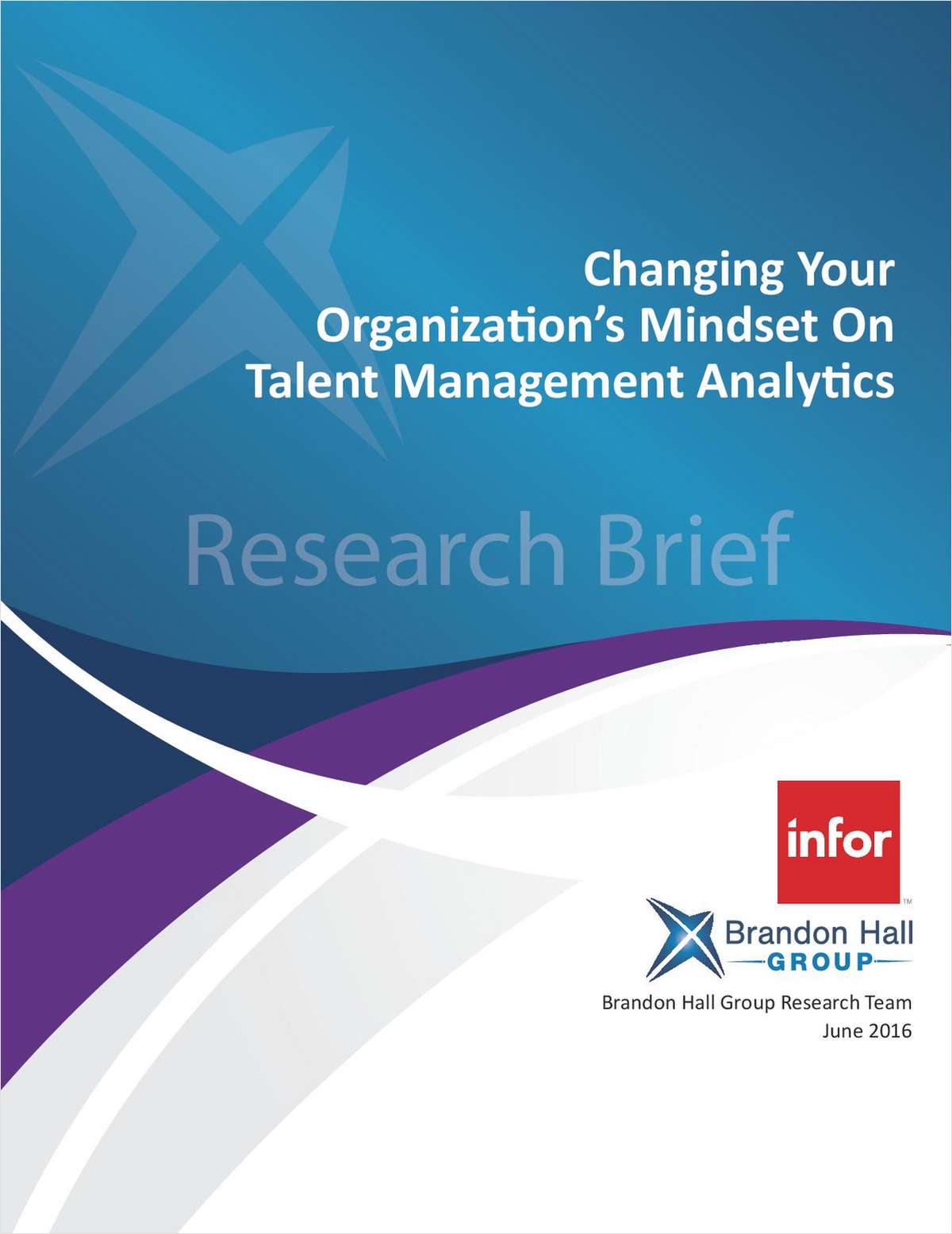 Brandon Hall Group: Changing Your Organization's Mindset on Talent Management Analytics
Organizations that are able to fully utilize the powerful tools already in existence at most organizations will have a distinct advantage in both the war for talent and the leveraging of that talent for business success.
Offered Free by: infor
a d v e r t i s e m e n t
post continues from above
Now, this may be difficult for some companies to justify, but it is pertinent for the success of a company to keep employees on for the long haul.
Of course, if this is difficult, an organization can up the benefits and even offer non-cash benefits like the ability to work from home or more vacation days.
Remember, to stay competitive with other companies, one must offer a solid salary and benefits package.
Recommendations from Our Store
The Last Word
With these 5 tips, a company should have an easier time keeping employees around for the long haul.
Not only that, when treating workers with respect and dignity, they will work harder and are unlikely to give up on their daily tasks.
From Our Talent Management Playlist on Our YouTube Channel
Discover More About Talent Management
Discover More About HR Management
Our Social Media Presence
Follow Us!
Twitter
LinkedIn
Minds
Open Group | Free Minds membership required
Google +
paper.li
---
The following two tabs change content below.
Andraea Campbell is a freelance writer for the business, finance, and home niches.
She provides all her content from the comfort of Kahuku, Hawaii
You can reach her by email, social media, or by leaving a comment below...