Use our LinkedIn Login to download this post to PDF or save it to MyLibrary!
HR Software Solutions, Inc. is a The HRIS World preferred-vendor
Click on the image to discover more
In the last 20 years, the United States has fallen behind many other countries in the quality of education that it offers students.
Many educators are left wondering why this is the case when the United States has one of the largest budgets for education in the world.
To add to this, USA Today recently reported that the United States ranked 25th in math scores, 17th in science scores and 14th in reading scores.
These scores were taken out of the United States' competition with 34 other countries.
To improve its educational system, the United States is going to have to make some major changes in the ways that teachers are rewarded and the programs that are taught to students.
Here are 5 major reasons for why education is falling in the United States, in our country…
The Current System for Tenure
The current system of tenure allows teachers to receive increases in their pay and secure a position within a school based on the number of years that they have taught within a school.
The system is not based on the actual results that teachers have obtained in teaching students about reading, math, writing or science.
If teachers are only offered tenure based on proven results of students' success in learning these subjects, then the education system in the United States will improve.
Allowing High School Drop-Outs
More than 6.2 million students drop out of high school in the United States every year.
post continues after this free offer
Featured Free Offer
Register for Inc.'s on-demand video interview with JJ Ramberg (sponsored by Microsoft) and receive your free download of Inc.'s "101 Great Ideas That Work -- Leadership & Managing."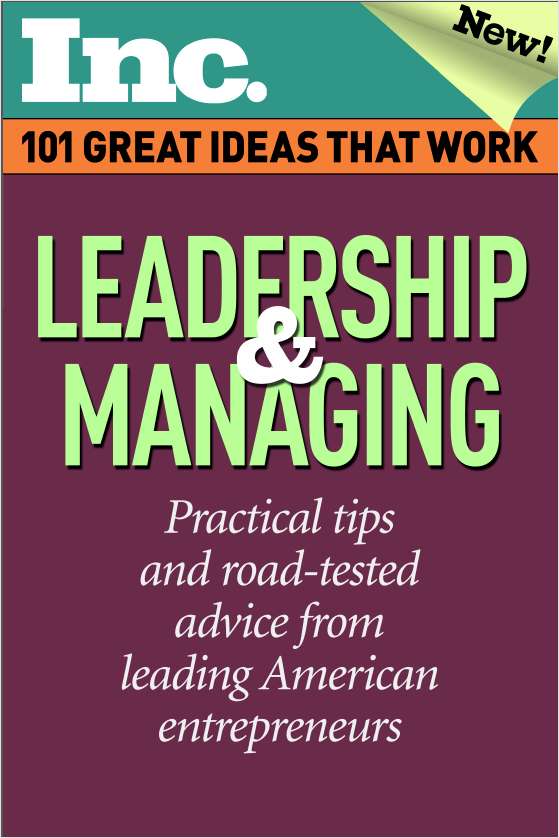 Business Growth Bundle: Video-on-demand access to Inc.'s interview with JJ Ramberg, and Inc.'s '101 Great Ideas That Work' eBook
JJ Ramberg is a small business expert and the host of MSNBC's Your Business, as well as a regular contributor to the TODAY Show.
She's also a tech entrepreneur: Along with her brother, she co-founded Goodshop, an online coupon aggregator and search engine that donates a percentage of profits to charity.
To date, Goodshop has saved shoppers more than $100 million while raising more than $12 million for nonprofit organizations and schools.
In this video, you will learn:
JJ Ramberg's best advice for how to grow a business today
Ways to stay on top of the technologies that are changing your business all the time
and much more!
If you register now, you'll also receive a free download of Inc.'s "101 Great Ideas That Work -- Leadership & Managing" with practical tips and roaded advice from leading American entrepreneurs.
Microsoft may use your contact information to provide special promotional offers. You can unsubscribe at any time. To learn more you can read the privacy statement
This site is hosted for Microsoft Corporation by NetLine.
Offered free by:


a d v e r t i s e m e n t s
a d v e r t i s e m e n t
post continues from above
These students are usually the same who struggle most with reading, writing, math, science, and other core subjects in school.
Our education system will improve if stricter laws are enforced that require students to complete high school.
Failing to Teach Reading Comprehension
In recent years, more and more students are failing to learn how to read and are still able to graduate from high school.
When the educational system allows students to graduate without a basic grasp of reading comprehension, the education system fails students.
It is essential for teachers to pay attention to which students need additional help in learning how to read and for teachers to obtain this help for students.
Teachers can help students by tutoring them in extracurricular activities or by tutoring them in study hall hours.
Schools need to put better programs into place the deal directly with the issue of helping students who can not read in their high school years.
Too many students are able to slip through the cracks of the system and graduate without a basic ability to read.
Failing to Hold Students to Higher Standards
In general, students must be held to higher standards in the United States.
Teachers can hold students to higher standards by requiring that certain work be completed before they pass a class.
Students should have to pass exams that test basic skills before they can move onto the next grade in an elementary school or high school.
Lack of Extracurricular Activities
Extracurricular activities help students focus on school and keep them out of gang-related activities.
Schools that offer additional extracurricular activities will help students stay out of trouble and focused on the goal of graduating from high school.
These types of activities can also nurture the talent of very bright students who want to attend Ivy League colleges.
Higher Standards Are Needed…
If improvements are made in holding students to higher standards in the United States, then the education system will eventually be able to improve.
Teachers must also be held to higher standards and must be held accountable for teaching material that helps students learn the basic skills that they need to thrive in life and be successful.
---

Click the image to start your newsletters now!
---
Our Social Media Presence
Where to Follow Us!
Twitter

More than 20 magazines and smart magazines to follow - check them out now!
LinkedIn
Google +
Minds.com
Open Group | Free Minds membership required
---
(Visited 11 times in the last 4 wks, 5 visits today)
The following two tabs change content below.
Gerri Elder
Gerri Elder is a web content producer, syndication consultant, editor... and most importantly, a mom. You can contact Gerri by leaving a comment below, via email, or through the social media...
Latest posts by Gerri Elder (see all)