Use our LinkedIn Login to download this post to PDF or save it to MyLibrary!
HR Software Solutions, Inc. is a The HRIS World preferred-vendor
Click on the image to discover more
It's your first time being a "boss"…
W O W ! !
It sounds weird doesn't it?
"Bossssssss…."
You possess top-notch managerial skills and you know you'll do an excellent job.
You've just got one big hurdle to overcome: figuring out what type of boss you want to be.
And, more importantly, what type of boss your team needs you to be.
You've likely heard a lot of hype about the millennium's most touted management style — the "open door" policy.
While it does boast many benefits, it is not without its problems too.
Before embarking on your first big decision in your new role and initiating your own "open door" policy, there are a few things you need to consider.
post continues after these offers
a d v e r t i s e m e n t s
a d v e r t i s e m e n t
Want to inspire others? So do we!
Help us inspire our audience as well as expand your audience
so they may inspire others as well!
Your sponsorship will bring podcasts, videos, and interviews
that will motivate both our audiences into action!
Just click the image below to discover more!
post continues from above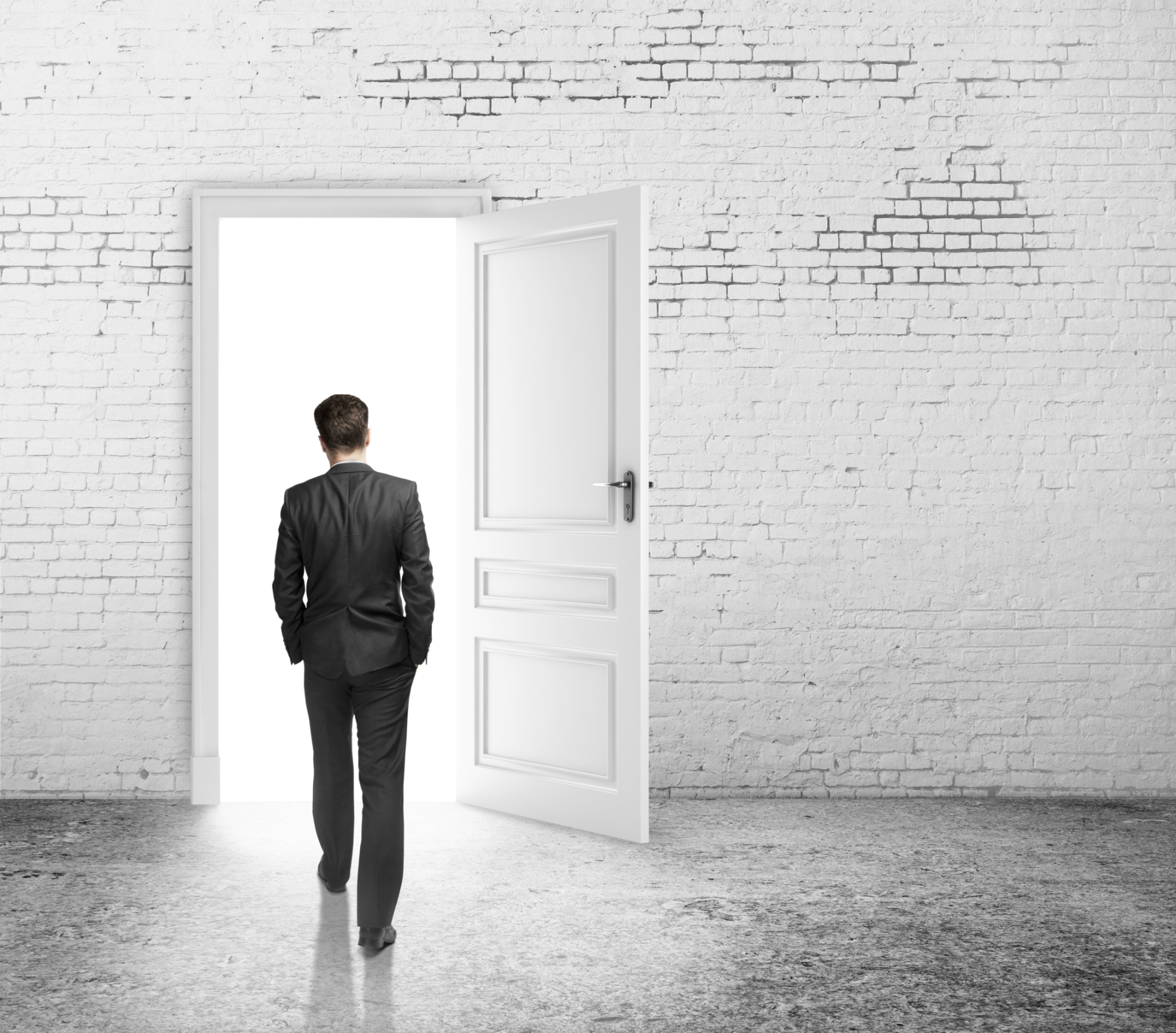 "If you come through my door,
I will not greet you with a blinding white light."
More Than An Ear to Chew
Welcoming your staff members across your threshold and lending them a seemingly sympathetic ear is all very nice, but in order for an open door policy to work, you need to be prepared to take some form of action based on what they are telling you.
According to "Open Door Policy: What Does it Mean for You?", a policy is only as good as the people who carry it out and that a failure to take employee issues seriously could result in your employees feeling like they cannot be open with you and express their concerns.
Privacy is Valuable As Well
While transparency within a company is laudable, it is important that your team members are also afforded privacy when it is warranted.
An overabundance of "sharing" may make employees worry over the confidentiality of sensitive and personal issues.
It is important that you and the rest of your team are able to find a healthy balance between respecting privacy and being transparent.
Outstaying Their Welcome
One possible negative result of having an open door policy is that employees may feel welcome to drop in to "touch base" any time — even when you're up to your eyeballs with deadlines looming, customer situations to resolve, and a "to-do" list as long as Steve Carell's nose.
Sorry Steve.
The Globe and Mail's "Why the Boss Should Have an Open Door Policy" recommends having a policy that includes a few barriers to entry including a time window when an employee can ask to have a quick chat.
This will enable the boss to be available to their workers without sacrificing the ability to take care of other supervisory responsibilities and duties.
Fostering "Neediness"
It is important that employees feel empowered to resolve issues on their own.
If you are too readily available, they may become accustomed to depending on you to fix all of their work problems.
The Houston Chronicle's "Disadvantages of an Open-Door Policy" warns that when an employee depends on her supervisor to guide her in all matters related to her job, it can impede her development.
Where Does the "Open Door" Lead To?
It is important that your employees feel confident that "anything they say cannot be used against them" later.
They need to know that your office is a safe place and that you will handle any delicate information that they share with discretion.
Why?
According to "5 Questions Your Talented Workforce Wants to Ask But is Afraid To," a recent study reveals that 70% of participants from a variety of industries hesitate to speak up about problems at work or suggest possible improvements to their firm because they fear repercussions.
If the open door does not lead to a safe place, your open door policy will fail.
The Last Word
There are many positive aspects to an open door policy, but there are possible problems that must be avoided too.
If you long to be an accessible leader and you think your team would benefit from an open door policy, you have just officially made your first decision as "The Boss."
Congratulations!
Now, make it work.
What is your take on open door policies and why?
Discover More On Leadership Values
Discover More On Leadership Ethics
Discover More On Leadership Morals
Listing of All Leadership Morals Articles
Discover More From Our Transitional Leadership Series
Our Social Media Presence
Where to Follow Us!
Twitter

More than 20 magazines and smart magazines to follow - check them out now!
LinkedIn
Google +
Minds.com
Open Group | Free Minds membership required
---
The following two tabs change content below.
Kimberley was brought to our attention by Katrina Robinson of Media Shower who can be reached by email by clicking here.
---
Kimberley is a freelance writer, avid blogger and Career Counselor.
You can follow her at the Embiggens Project or Searching for Barry Weiss.
You can reach Kimberley by email, social media, or by starting a conversation with her below!
Latest posts by Kimberley Laws (see all)