Use our LinkedIn Login to download this post to PDF or save it to MyLibrary!
p r e f e r r e d - v e n d o r
Half Our Workforce Needs Time to Tend to Our Future
The attitude of the employer towards maternity leave can affect the overall corporate culture
Maternity leave is a disruption for any business, particularly when dealing with key personnel.
However, happy new moms who return to work feeling they have the support of their employer and managers are sure to jump back into the job with renewed vigor.
Balancing work with extra tasks like trying to find the best car seat booster or crib mattress is a challenge for any parent.
Consequently, the easier you can make maternity leave for your employees, the more attention to work your company will receive in the long run when they return to the job.
Federal laws mandate minimum requirements for maternity leave, but then there is what is customary in your industry and geographic location.
Standard practices when it comes to time off will help you address the concerns of new moms.
Here is some information to help you understand what's standard time off for maternity leave.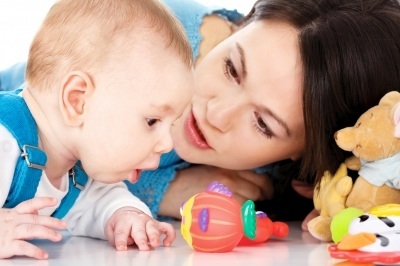 Giving new moms a chance to bond with baby is a powerful employee benefit.
img credit : marin via FreeDigitalPhotos.net
Family and Medical Leave Act of 1993
Women in the United States don't have to worry about losing their jobs if they take time off to have a baby.
The Family and Medical Leave Act of 1993 (FMLA) assures anyone, male or female, can get a maximum of 12 unpaid weeks off to take care of a newborn, newly adopted child, or sick family member.
State Programs
Of course, FMLA only guarantees unpaid leave, and there are other restrictions.
These include minimum work history with the firm and limitations on the size of the business that must comply.
Many states have stepped in to increase the benefits families receive.
Each state has different requirements, and it is inherently your responsibility to confirm what is law in your locale.
A large percentage of states have more lenient rules for maternity leave, and a few states even treat pregnancy as a disability, giving new mothers compensatory alternatives within the individual state's disability program.
Accumulated Vacation and Sick Time
For employees with accumulated vacation and sick time, maternity leave is not a problem.
However, in the United States where vacations tend to be shorter than other parts of the world, few employees will have sufficient hours saved.
This is especially true in the case of an unplanned pregnancy.
Some of this time, though, could be applied to the total amount requested by the employee, and the remainder could be unpaid.
It is not unheard of for employees to help out an expectant mother and donate some of their sick or vacation benefit hours.
Actually, progressive companies have pools for employee contributions of unused hours in times of co-worker emergencies.
In the American workaholic culture, many people skip vacations, and most firms have lifetimes on the payout of vacation days.
This avoids an employee saving up to take a year off to sail around the world while your company is left in the lurch.
Telecommuting for Certain Positions
Some tasks can actually be accomplished through telecommuting.
While the employee may not be ready to work full-time from home, they can at least keep some work going with partial compensation.
post continues after these free offers
a d v e r t i s e m e n t s
Today's Featured Free Offer
You're Doing it Wrong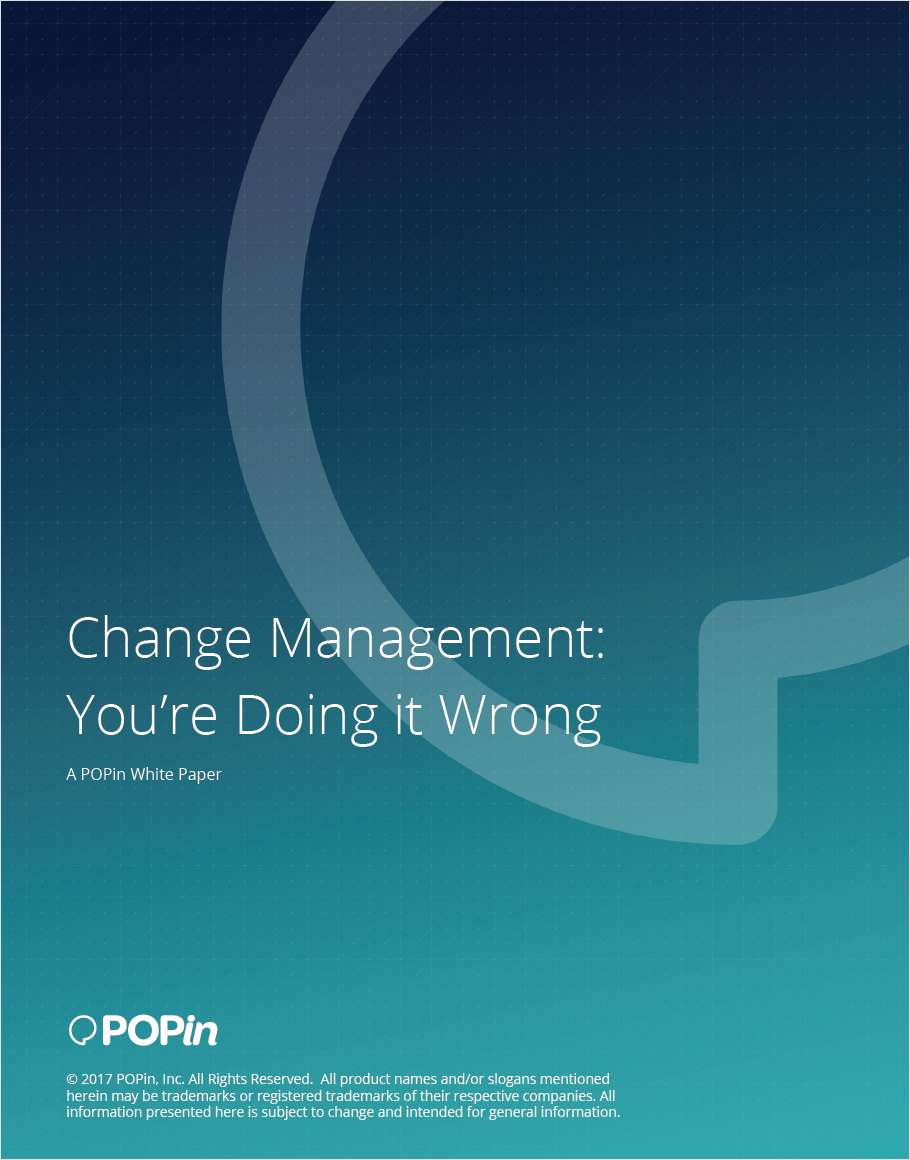 Change Management for Your Organization
I am a recovering change management consultant. Over the last 20 years or so, I've focused my career primarily in the people change management space. My job was to help companies realize the ROI of their multi-million dollar investments – whether they be investments in organizational redesign, new systems or large scale business transformations – by mitigating resistance, creating buy-in and driving adoption. The way to do that was to get the people on-board with what was happening. If they stopped resisting what was inevitable and just adopted the change, then all would be right in the "corporate" world. And I use the term "corporate" as a catch-all. These challenges and my project work spanned industries and organizations, from non-profit and government to privately owned and publicly traded enterprises.
The challenge is and always will be people. People will make or break the success of any change a company wants to make. So my job was part data analysis, part coaching, part writing, part training and part shrink. Get into the heads of the people to figure out what they wanted and find a way to make this change something they want. Or better yet – need. Call it marketing. Call it change management. Call it what you want. No matter how you slice and dice it, or whatever you call it, I was doing it wrong. And so are you.
If we apply the "Ask, Listen and Do" mindset to this problem, we as change management professionals can increase our effectiveness while enabling organizations to actually realize the ROI of their big dollar investments.
Let's look at 2 different change management models to see the difference and similarities: Lewin's Change Management Model and Prosci's ADKAR Model and 3-Phase Process.
Offered Free by: POPin
a d v e r t i s e m e n t
post continues from above
For example, sales staff can shepherd a sale through the sales process.
Mutual agreement on telecommuting parameters must be spelled out precisely to avoid misunderstanding.
But for many women, this option does keep them in the loop and connected to real adult conversation.
All sorts of new technology makes working from home a good option for moms!
img credit : Ambro via FreeDigitalPhotos.net
Update April 2016 – U.S. Paid Parental Leave
Sharlyn Lauby of hrbartender.com fame has published a post U.S. Fails on Paid Parental Leave complete with an infographic on the challenges the U.S. employee is facing.
If you don't know Sharlyn, then we highly recommend that you do!
She's even one of our featured speakers in our Speaker Interview Series™ and our interview with her is one of our highest read.
The Last Word
While standard practice varies somewhat, working with your staff to make maternity leave workable for all parties is key.
In the long run, employee goodwill and having a company image as being family-friendly will all be enhanced.
What Are Your Thoughts?
✔   The future is seeing a smaller workforce, by as much as 30%, with many predictions of this happening within 5 years. Yet, in many ways the workforce has yet to make the best use of the female worker, especially in developing countries. For the developed countries, there is still some guilt to be had for not fully implementing the skills and talents of the female workforce. Even more accomodation will need to be made in order to tap the skills and talents of the female workforce. What do you see happening with corporate culture to adopt to this need?
✔   Granted, this is going to take accommodations at all levels with the reduced workforce coming. The 'time sharing' of vacation hours is one great idea, what others have you seen or do you recommend?
✔   What research and/or services can The HRIS World do for you and your company when it comes to the Working Family Needs? Feel free to leave a comment below or click below to use our contact page to reach us!
Please share your thoughts with us and our audience in the comments section below! Or you can reach us directly from our contact page.
Discover More About Employee Benefits
Our Social Media Presence
Where to Follow Us!
Twitter

More than 20 magazines and smart magazines to follow - check them out now!
LinkedIn
Minds.com
Open Group | Free Minds membership required
Google +
---
(Visited 5 times in the last 4 wks, 4 visits today)
The following two tabs change content below.
---
Sarah Boisvert is a serial entrepreneur who has created and built several high-tech companies whose success she attributes to excellent employees and partners.
You can reached Sarah at via email, social media, or by leaving a comment below...
Latest posts by Sarah Boisvert (see all)