Use our LinkedIn Login to download this post to PDF or save it to MyLibrary!
HR Software Solutions, Inc. is a The HRIS World preferred-vendor
Click on the image to discover more
In 2014, more than 2 million blue-collar workers in Brazil got opportunities for job interviews, even though the only communication technology they owned was a smartphone.
18% of those interviews led to jobs.
This was the result of a start-up that is opening the recruitment process to a massive demographic in Latin America: phone-only job candidates
SMS recruiting is bridging the gap in Latin America,
where many people connect online through only their smartphones.
A New Kind of Company for a New Latin America
As discussed in the article "Latin America's SMS Employment Boom," Emprego Ligado is a company that is trying to capitalize on two things at once:
the thirst for work by Latin America's burgeoning job market and
the explosion of smartphone use throughout Latin America, which has connected millions who don't have computers or tablets
The startup's mission is to find local work for people that is close to their homes in a country where enormous commutes are the norm.
Latin America, Smartphones and the Job Market
Smartphone penetration in Latin America grew from just over 7.5% of the population in 2011 to nearly 25% in 2014.
post continues after these offers
a d v e r t i s e m e n t s
a d v e r t i s e m e n t
Want to inspire others? So do we!
Help us inspire our audience as well as expand your audience
so they may inspire others as well!
Your sponsorship will bring podcasts, videos, and interviews
that will motivate both our audiences into action!
Just click the image below to discover more!
post continues from above
That number is expected to continue soaring through 2018.
With smartphones comes mobile Internet access and SMS messaging.
It is this two-front dynamic that appears to be propelling Emprego Ligado past Brazil's notoriously broken human resources system a the height of Latin America's employment boom.
Signing up takes just a few minutes, and caters specifically to phone-only users.
An Alternative to Traditional Job Boards
Job boards exist in Brazil and across Latin America.
But, as in the United States, those job boards require resume uploads and other time-consuming elements that demand access to a traditional PC.
Emprego Ligado dodges that reality by using SMS messaging, a technology that has swept Latin America and the developing world as the proliferation of smartphones exploded across emerging markets.
The result?
18% of users report getting a job offer on the very first day they join,
30% landed a job during their first week and
a full 60% found work in their first month with the service.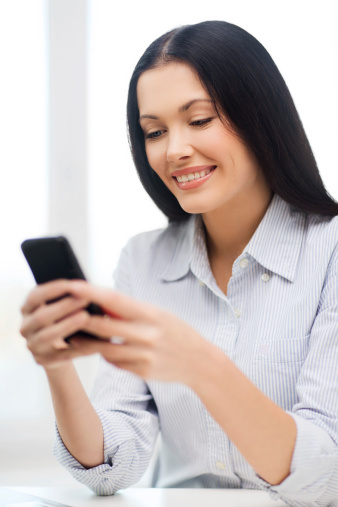 Smartphone penetration more than tripled
in Latin America between 2011 and 2014.
The Last Word
A Brazilian startup that raised just over $7 million dollars is poised to change the way Latin Americans find work in one of the biggest job markets in the world.
These achievements are the result of Emprego Ligado's ability to follow an age-old formula for good business: find a gap in the market, exploit it by finding a solution, and own that solution until it becomes your niche.
The problem was a divide between companies and job seekers.
The solution was SMS.
The result is a new player in the Latin American economy.
---

Click the image to start your newsletters now!
---
More On Recruiting
More On Mobile Recruiting
Our Social Media Presence
Where to Follow Us!
Twitter

More than 20 magazines and smart magazines to follow - check them out now!
LinkedIn
Google +
Minds.com
Open Group | Free Minds membership required
---
The following two tabs change content below.
Andrew was brought to our attention by Katrina Robinson of Media Shower who can be reached by email by clicking here.
---
Andrew Lisa is a freelance writer living in Los Angeles.
He writes about small business issues, international markets, global enterprise, online reputation management, and has served as a business editor and writer at major publications for nearly a decade and has served as the editor of the business section at amNewYork, the most widely distributed newspaper in Manhattan.
You can reach Andrew via email, social media, or by leaving a comment below...
Latest posts by Andrew Lisa (see all)