Use our LinkedIn Login to download this post to PDF or save it to MyLibrary!
p r e f e r r e d - v e n d o r
Still looking for that dream job?
You've used Pinterest to make plans for your dream home, your dream wedding, and your dream car.
So why not use it to make your dream job a reality?
Put your pinning skills to work and use Pinterest to help you find your dream job.
Over 11 million people and companies use Pinterest every day, so connecting to employers and businesses is easier than you think.
Create Your Resume
Turn your Pinterest board into a creative and dynamic resume.
While the competition uses those same old boring Word-based resumes, you can be a standout with a visually stunning and creative pictorial map of your career experience.
A picture is worth a thousand words, right?
Start by pinning photos of the places you went to school or where you worked or interned.
Write small captions under each photo to add more information about yourself.
Add in photos and descriptions of your hobbies, interests, honors, and special skills.
Before you know it, you will have an entire board dedicated to your dream job search.
Don't forget to highlight your strengths and talk about yourself.
What makes you a perfect fit for your dream job?
Show your future employers why they need you on their team.
Create a Portfolio
Nothing can highlight your experience better than a portfolio.
Don't just "tell" people what you did, "show" them.
Show the world what you are capable of with a pictorial portfolio on your Pinterest board.
These are especially great for professionals in an art or design field, but written documents can also be scanned to create a visually stunning portfolio that is readily available on your Pinterest page.
Start Connecting
Find Pinterest boards for your dream employers and connect with them.
Leave comments on their pages and invite them to see your board.
You can also pin photos from their sites to share on your board or try to start a conversation.
Perhaps you are starting a business.
No problem – just find other professionals in your area of expertise and connect with them.
Use your resume and professional portfolio to show them why you are a standout in your field.
Start conversations and spread the word that you are ready for business.
Link your Pinterest account to your other social network accounts so you can begin building a network of professionals and employers in your field of interest.
Make them take notice of you.
Keep it Professional
Now that you are using your social networking sites like Pinterest to connect to employers and other professionals, keep your posts and pictures professional.
post continues after these free offers
a d v e r t i s e m e n t s
Today's Featured Free Offer
You're Doing it Wrong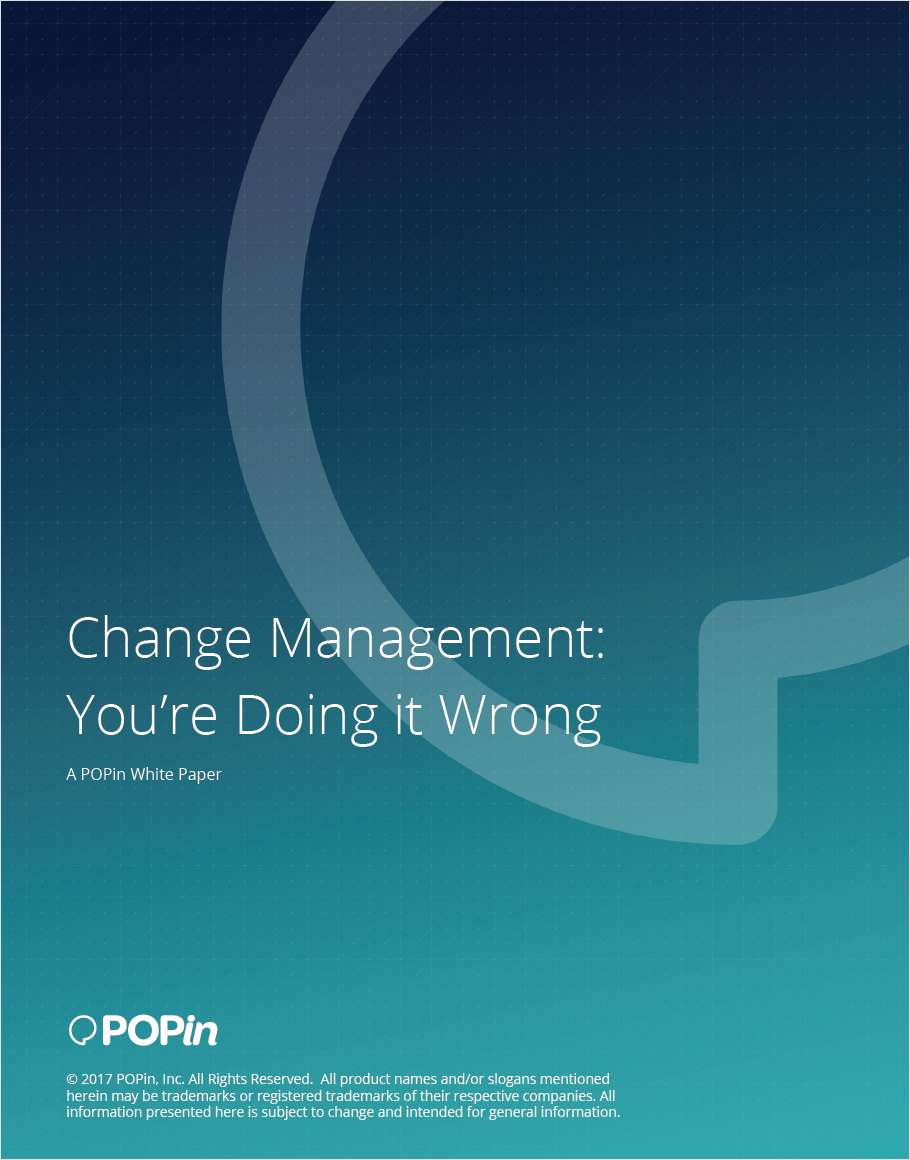 Change Management for Your Organization
I am a recovering change management consultant. Over the last 20 years or so, I've focused my career primarily in the people change management space. My job was to help companies realize the ROI of their multi-million dollar investments – whether they be investments in organizational redesign, new systems or large scale business transformations – by mitigating resistance, creating buy-in and driving adoption. The way to do that was to get the people on-board with what was happening. If they stopped resisting what was inevitable and just adopted the change, then all would be right in the "corporate" world. And I use the term "corporate" as a catch-all. These challenges and my project work spanned industries and organizations, from non-profit and government to privately owned and publicly traded enterprises.
The challenge is and always will be people. People will make or break the success of any change a company wants to make. So my job was part data analysis, part coaching, part writing, part training and part shrink. Get into the heads of the people to figure out what they wanted and find a way to make this change something they want. Or better yet – need. Call it marketing. Call it change management. Call it what you want. No matter how you slice and dice it, or whatever you call it, I was doing it wrong. And so are you.
If we apply the "Ask, Listen and Do" mindset to this problem, we as change management professionals can increase our effectiveness while enabling organizations to actually realize the ROI of their big dollar investments.
Let's look at 2 different change management models to see the difference and similarities: Lewin's Change Management Model and Prosci's ADKAR Model and 3-Phase Process.
Offered Free by: POPin
a d v e r t i s e m e n t
post continues from above
Maybe you found a funny photo of a cat with a bad hair day?
Resist the urge to post it to your site.
You don't want to turn away potential jobs with random photos or unrelated comments.
Make your Pinterest resume site your professional page and keep it totally clean.
Leave the random photos or comments to your personal site.
Make it Secure
Afraid to show the world your personal information on your resume?
No problem – just be sure to adjust your security settings so only your contacts can see your Pinterest resume and portfolio.
Security settings can change occasionally, so make sure you check the Pinterest site for updates or security changes.
Keep it Fresh
Don't forget to update often.
It shows people you are passionate about your job search or your new business.
You will attract more people if you update information and connect to other professionals at least a few times each week.
Nothing is worse than a stale Pinterest site — keep it fresh and fun!
Have you used Pinterest as part, or even all, of your CV or resume?
If you did land a job due to your use of Pinterest, please share with us your pointers in the comments below!
Discover More About Career Management
Our Social Media Presence
Where to Follow Us!
Twitter

More than 20 magazines and smart magazines to follow - check them out now!
LinkedIn
Minds.com
Open Group | Free Minds membership required
Google +
---
(Visited 1 times in the last 4 wks, 1 visits today)
The following two tabs change content below.
Kim Wade
Kim was brought to our attention by Katrina Robinson of
Media Shower
and by
clicking here you can reach Katrina by email
.
---
Kim Wade is a freelance writer with a MFA in Writing from Savannah College of Art and Design. Her background includes public relations and writing for social media and new media. You can reach Kim by leaving a comment below, via email or through the social media...