bookboon.com Provides LOTS of Free eBooks
Even when you're not unemployed, a free quality eBook always helps!
4 eBooks on how to find a new job
Is it time for a new job?
Bookboon.com authors have gathered helpful tips on how to successfully apply for a new job.
Take a look…
read more
The Trend Says Social Meida is No Longer a Fad
Even recruiting, once dismissive, has now established processes in hiring via Social Media
Social media is a term that every business owner needs to be familiar with these days.
If you do not have your business connected to social media, you need to take at least some of these steps to do so now.
read more
Properly Managed Social Media Campaigns Can Quickly Build Your Brand and Reputation
Being in control and knowing what you can manage to your benefit is key
The average Internet user's attention span is very very short… unless you do something (like breathing) to damage your reputation.
The more reputation dings you get, the more attention you will get, and it won't take very long before you feel like an ant being roasted under the… yeah, that's a tired simile.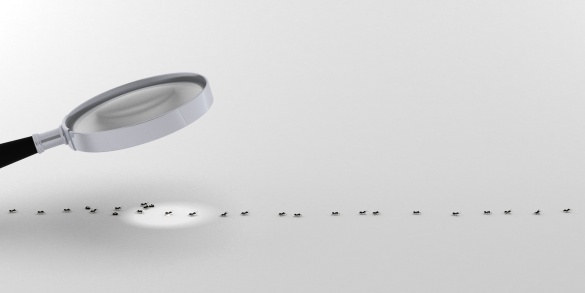 It really can feel like that sometimes.
read more
Effective Is Not the Same As Efficient
Effective tools and efforts in your job search are more essential than ever before
Bygone are the years when job seekers had to wait for the next morning newspaper to figure out various employment prospects.
Plenty of opportunities matching the qualification of students are available.
Be it any domain virtual job portals have created huge platform meeting career requirements of job aspirants.
This article talks about nitty-gritty to be taken care of before uploading the Curriculum Vitae (CV) on the sites (for some of you, a Resume is the equal of a CV).
Read on to chalk out important points never to forget…
Click the read more button to discover more…
read more
BYOS: Bring Your Own Service
Employees want social tools at work, despite company restrictions and hesitation, reports new Microsoft survey
Global survey across 32 countries shows worker appetite for social tools is increasing, even if it means spending their own money and defying organizational policy to use the technology.
REDMOND, Wash., May 28, 2013 /PRNewswire/ – Nearly half of employees report that social tools at work help increase their productivity, but more than 30 percent of companies underestimate the value of these tools and often restrict their use, according to new Microsoft research released today.
The survey, conducted for Microsoft Corp. by research firm Ipsos among 9,908 information workers in 32 countries, also found that 39% of employees feel there isn't enough collaboration in their workplaces, and 40% believe social tools help foster better teamwork.
More surprisingly, 31% said they are willing to spend their own money to buy social tools.
img credit : belltechlogix.com
Click the read more button to discover more about BYOS…
read more
Social Media Is No Longer a Fad – If Anything It Is a Microscope
Microscopic views of your life on social meida are leaving lasting impressions about your life
Every business should have a Facebook profile; Facebook accounts are a great way to boost the brand recognition of a business.
However, if incorrect or less than strategic posting methods are used, Facebook can definitely hurt a business's reputation.
Forever and Always?
Because Facebook is a social media networking site, many people, including business professionals, seem to forget that what is posted at the site is visible for all to see.
Perhaps even more importantly, what is posted online does not go away – sometimes it is there forever – it's infinite.
Even individuals have to be careful about the things they post on Facebook.
But it is extremely important for businesses to keep in mind that every posting is a reflection on the business.
Adding an inappropriate image or comment could potentially damage the company's online reputation
Click the read more button to discover more of Debbie Allen has to share…
read more
Students seeking internship opportunities, professionals looking to revaluate their career trajectories and even recruiters from all industries have taken to LinkedIn as the evolutionary next step from traditional networking. And along with this hype comes a whole slew of guides that look to help these aspirants spruce up their LinkedIn profiles. However, the problem arrives when most of these guides are mainly a rehashing of generic points that do little to really address the more specific needs of the various job seeker profiles. Following these guides to get noticed might actually obscure one's chances of standing out, especially when the profiles are based upon templated models.
read more
IT Resume Service Unveils TweetsResume – The Social Media-Enabled Real-Time Resume – TweetsResume integrates a person's Twitter feed into their Word resume, helping job applicants to establish an ongoing connection with prospective employers throughout their job search – essentially changing the resume from one-way communication to dialog.
read more
originally lasted 10-September-2010 Those that followed the now retired PunkHR blog know Laurie Ruettimann as a failed Human Resources professional and a crazy cat lady (in her own words!). Never one to walk away from something she loves, she has maintained her blog The Cynical Girl with a tag line of "Human resources! feminism! cats! of course!" With the craze in this country to be overly computer dependent and less human interactive, it was refreshing to see someone with sage advice for a change in her posting from yesterday,...
read more
Date: July 14th, 2010 Author: Toni Bowers Toni Bowers is the Head Blogs Editor of TechRepublic. She has been in the publishing industry for 20 years, with concentration in IT-related topics. She has edited newsletters, books, and web sites pertaining to software, IT career, and IT management issues. It's the kind of story that those who use Facebook and Twitter don't like to hear. Last week, CNN Mideast Affairs editor Octavia Nasr lost her post after tweeting her respect for a militant cleric. In a statement, Ms. Nasr said that she'd...
read more