Building Strong Relationships With Employees Makes for the Best Retention Possibilities
3 basic steps will help managers build respected relationships that will last beyond the work place
Being the boss can be very rewarding, but it can also be pretty tough.
You want to run a tight ship and ensure that all work is getting done in a professional manner, yet you don't want to work in an environment where your employees feel as if they are robots or that you are someone who is cold, impersonal, and simply barks orders.
How do you create a work environment that offers the best of both worlds?
A place there your employees feel as if they can comfortably talk to you and even share a few jokes, yet not cross the line into personal territory and risk your integrity and your role as the boss?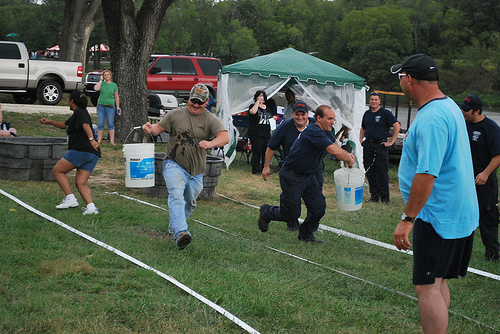 With careful decision making and the right personality, you can create a work environment in which your employees are not afraid to knock on your office door, yet they still know you are the boss…
read more
It's True — An Ounce of Prevention is Worth a Pound of Cure
Using compassion and being sensitive yet firm will go a long way in your stand
The business of doing business is only part of the challenge that your company faces.
Handling the issues of your employees — the human beings of varying backgrounds, sensitivities, beliefs, and persuasions — can be a full-time job in and of itself.
In the modern workplace, employees expect — rightfully so — their work environment to be safe, comfortable, and secure.
It is the business's leadership that will determine the workplace culture.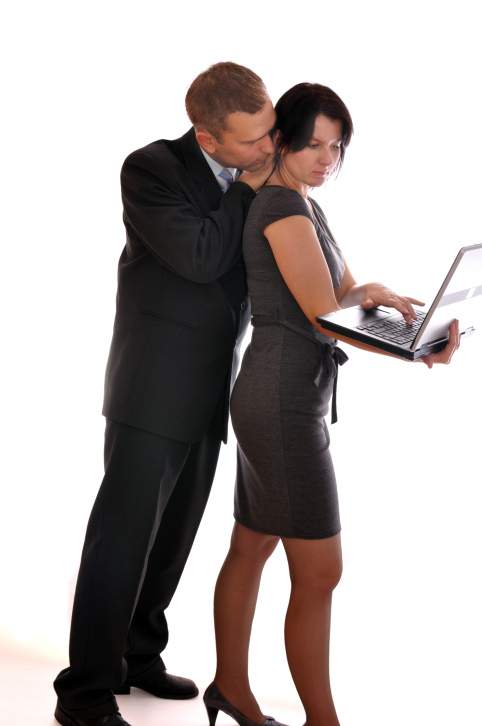 A sexual harassment claim can be a devastating blow to any business.
Photo credit: Photos.com/Aukasz Simonowicz
read more
A Discipline Requires Only 21 Days – Afterwhich, It Is A Habit
The time and energy to create a habit occurs in the first 21 days, afterwhich you perform this task without thought and much energy…
Success is the very same thing!
Everybody wants to be successful…
And one of the best ways to find success is to learn from the lessons of those who have come before you.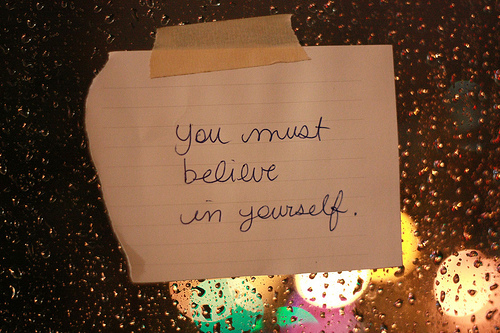 Be your own 'Little Engine That Could'
!
Photo Courtesy of: SweetOnVeg
read more
Employee Morale Can Make or Break Your Business
A diligent and trustworthy employee is difficult to find.
Not only are diligent and trustworthy employees hard to find, they're difficult to keep as well.
One of the key reasons for their exit?
When an excellent employee suddenly leaves a company, or steadily declines in his or her quality of work, then low morale is usually the issue.
Employee morale is the ability of the employees to successfully perform and complete tasks based on their discipline, confidence, happiness, and teamwork.
Keeping employee morale high can increase your business's productivity and revenue.
Click the read more button to discover 4 ways that morale can affect your business as well as some tips to boost employee morale…
read more
Dawn Altnam lives & works in the midwest and loves following the business tech world where spends her time researching her interests and then frequently sharing her discoveries in blogs.
Links of interest :
The Leadership Challenge by Kouses and Posner
Pure Storage
________________________________________
The economy is heating up and your competitors are hiring, so your IT staff may not feel as stuck as they did a few years ago when the job market was tight.
Employees cite unhappiness with management as the number one reason they leave their jobs, so unless you want your IT team to take their valuable skills and irreplaceable knowledge with them when they head to greener pastures, it's time for managers to take a long hard look at their behavior and its effect on employee satisfaction.
Dawn Altnam brings you 5 things to consider in your management practices, just click the read more button to continue…
read more
ManpowerGroup: Role of Women in the Workforce Increasingly Critical: International Women's Day Underlines Structural Barriers Preventing Women From Unleashing Their Potential
read more
Change Management Expert Bill Matthies Shows Consumer Products Companies How to Achieve Goals in New Book, 'The 7 Keys to Change', Personal Empowerment Techniques Must Be Used to Help Employees
read more
Some people relish the opportunity to travel for work, and others feel only disdain at the idea. We're here to make it all just a bit easier, regardless of which camp you fall into… With some tips for optimizing your out-of-town business planning. Comfortable No one likes a hot, windowless room for a business meeting. Do your research before you confirm the meeting location. You can usually find useful reviews online when trying to determine a meeting location. Your hotel should also be a great resource for recommendations. Nice...
read more
Home for the Holidays (and the Foreseeable Future): 7 Reasons Why Today's Boomerang Kids Can't Hack It in Business Adult children, especially college grads, are moving back to the nest; but it's more than a lack of jobs—it's a fundamental unpreparedness for the Entrepreneurial Age FORESTVILLE, Calif., Dec. 13, 2012 /PRNewswire/ – The holidays are here and the whole family is together. Maybe a bit too together. "Little Johnny" is 28 and back in his old room—jobless—and his expensive diploma is as...
read more
This is a guest post by Hafsah Nazir, HR analyst Sitting in your office, having a cup of tea, and a usual corporate schmooze with a few of your managers; you are surprised to know 7 of your employees left in the last 2 months. Yes! You knew it could happen but you were way too busy to look in on your employees. Few of those 7 people could even be your best pick for an upcoming project. If you don't look out for your employees, you may fall through thin ice. Failure to retain employees could leave you open-handed. Your brand might have nailed...
read more
One of the many words of wisdom we broadcast on LinkedIn and our twitter jobs account (@hrisjobs) states simply: What we are keeping in front of us is where we go… and What we tolerate, we cannot change. In an earlier article, we discussed why we should establish and focus on only one set of ethics otherwise risk the lose of integrity, trust, and understanding from family, and friends. Or, risk the acknowledgement we are limited and do what we can to rectify the situation. What Makes Great Men Great Great men and women understand this,...
read more
Studies reveal it takes between 7 and 17 seconds for people to make a lasting judgment on your character, which also means looking professional is necessary when you want to land a pitch. Seven seconds is not quite long enough to run through your pitch, charm your audience with an anecdote and present all your corroborating evidence. It's enough time to make a first impression; you'd better make sure that first impression counts for something. If you want to be successful in life, you can't rely on just knowing the correct thing to say. For...
read more
This article is a guest post by Clare, content writer Management is the backbone to a successful business. Without their guidance, many companies would underperform on a regular basis. A hardworking manager can drive their workforce forward, even when the going gets tough. A great backbone will in turn attract great staff. A driven and proactive workforce is the secret to running a successful business. But what is it that makes a good manager? What are the skills and prerequisites to becoming a great leader? Here we look at what it is that...
read more
The demand — and sometimes expectation — to be 'connected' to work 24/7 has lead to a definite need to review business etiquette in the digital age. This is especially true as employees are now bringing their own machines into work – iPad, Smart Phones, even laptops. Though there is an unwritten expectation that many of remain connected almost all the time, there is a need to occasionally unplug totally. For this you can see our article The Price We Are Paying for NOT Unplugging From Work), which points out that...
read more
What we tolerate, we cannot change — having multiple sets of ethics only delays the inevitable… A well-known leadership expert/speaker/author, John C. Maxwell, was asked by a colleague what his thoughts were on business ethics. Without hesitation, Mr. Maxwell said, "There is no such thing as business ethics!" Now, before being dismissive, realize Mr. Maxwell has sold over 13 million books worldwide and his organizations have trained 2 million leaders worldwide. He knows a few things about what he is talking...
read more