A Discipline Requires Only 21 Days – Afterwhich, It Is A Habit
The time and energy to create a habit occurs in the first 21 days, afterwhich you perform this task without thought and much energy…
Success is the very same thing!
Everybody wants to be successful…
And one of the best ways to find success is to learn from the lessons of those who have come before you.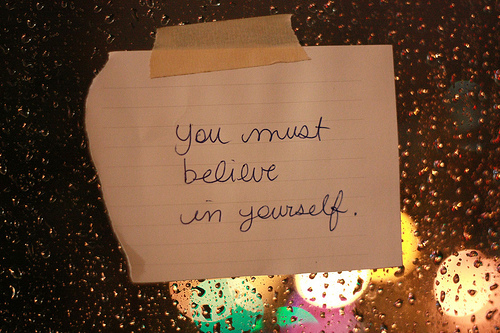 Be your own 'Little Engine That Could'
!
Photo Courtesy of: SweetOnVeg
read more
LEAWOOD, Kan., Aug. 2, 2012 /PRNewswire/ – In today's economy, being a small business owner is a tough job. There are constant demands on time, decisions to be made, and stress about the company's bottom line. For entrepreneurs who think that multitasking is the answer, numerous studies have shown that multitasking is not an efficient way to work. It has even been suggested that this common practice can limit one's ability to make decisions, decrease short-term memory and even lead to weight gain. Brad Smith, Regional...
read more
Handing out business credit cards to employees can be a great alternative to reimbursing employees for business expenses – all the relevant expenditures end up on one simple statement, instead of a pile of receipts and the attendant paperwork. At the same time, switching to plastic can have its own new challenges. Below are some pointers for making the best use of business credit cards that you can: 1. Shop around for rewards Assuming you're opening a new credit account for your business, you'll want to find one with the most...
read more
originally published 03-December-2010 In an article in Brazil's O Globo, titled Bons gestores de TI são uma raridade no mercado, translated to English, Good Managers Are A Rarity On the Market, Fláviá Rodrigues notes the lack of good IT managers and points to the colleges beefing up their curriculum to accommodate the demand. The shortage is accounting for a loss of $45 billion to the Brazilian economy ($US 26.45 million). According to Case Technologies, the account for the shortage is… The IT market is still not widely known in Brazil...
read more