Use our LinkedIn Login to download this post to PDF or save it to MyLibrary!
HR Software Solutions, Inc. is a The HRIS World preferred-vendor
Click on the image to discover more
While the concept of VoIP (Voice over Internet Protocol) can hardly be considered as being ground-breaking in 2014, it remains strangely mysterious to some business owners and domestic users.
Essentially, it is well known as a method of turning analog audio signals into digital data that can be transmitted over the Internet, which in turn enables users to use their standard broadband connection as a host for free or extremely cheap phone calls.
As a revolutionary technology that has helped multiple businesses to save money by enabling them to bypass telephone companies and their often inflated charges, VoIP remains endearingly popular with ventures of all sizes.
This level of repute has also been boosted by the global nature of the technology, and the fact that it enables uses to eliminate the potentially huge cost of making international calls.
With these factors in mind, it is clear that VoIP will remain a key feature of the business landscape for decades to come.
3 Things you May Not Know About VoIP
That said, however, there are also a number of facts about VoIP that remain relatively unknown.
These facts are important, however, as they may have an impact on your businesses communication strategy and the way that you use VoIP within a company framework.
Consider the following…
VoIP Quality is all About the Network
One of the most common misconceptions about VoIP calls is that they have a poor sound quality.
post continues after this free offer
Featured Free Offer
Register for Inc.'s on-demand video interview with JJ Ramberg (sponsored by Microsoft) and receive your free download of Inc.'s "101 Great Ideas That Work -- Leadership & Managing."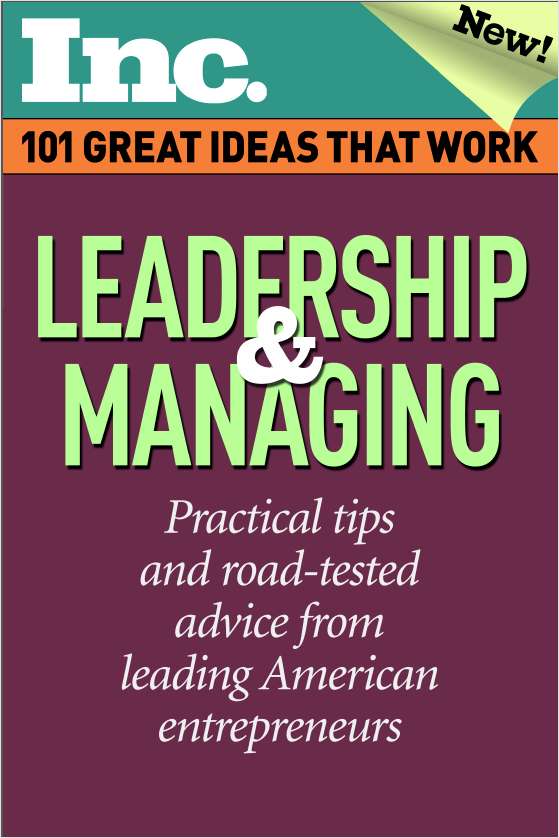 Business Growth Bundle: Video-on-demand access to Inc.'s interview with JJ Ramberg, and Inc.'s '101 Great Ideas That Work' eBook
JJ Ramberg is a small business expert and the host of MSNBC's Your Business, as well as a regular contributor to the TODAY Show.
She's also a tech entrepreneur: Along with her brother, she co-founded Goodshop, an online coupon aggregator and search engine that donates a percentage of profits to charity.
To date, Goodshop has saved shoppers more than $100 million while raising more than $12 million for nonprofit organizations and schools.
In this video, you will learn:
JJ Ramberg's best advice for how to grow a business today
Ways to stay on top of the technologies that are changing your business all the time
and much more!
If you register now, you'll also receive a free download of Inc.'s "101 Great Ideas That Work -- Leadership & Managing" with practical tips and roaded advice from leading American entrepreneurs.
Microsoft may use your contact information to provide special promotional offers. You can unsubscribe at any time. To learn more you can read the privacy statement
This site is hosted for Microsoft Corporation by NetLine.
Offered free by:


a d v e r t i s e m e n t s
a d v e r t i s e m e n t
post continues from above
While this may be true in some instances, it overlooks the fact that VoIP is digital and should therefore boast a higher quality of sound than analog phones.
VoIP who are experiencing poor sound quality should therefore look to their network and Internet service provider, as this is the most likely cause of interference or a lack of QoS (Quality of Service).
This is an important, as many business have disregarded the merits of VoIP on the basis of poor sound quality, without first establishing whether or not their broadband connection was strong enough to support an VoIP call system.
VoIP is not always the Cheapest Communication Option for Businesses
Not all VoIP service providers have been created equal, meaning that this technology does not always represent the most cost-effective method of communicating.
While standard calls are charged according to a flat rate depending on geographical location and the duration of the call, for example, dialing over the Internet can also come at a price regardless of whether the user is attempting to connect directly or indirectly.
Therefore, the cost of your VoIP service may not be cheaper than a standard PSTN (Public Switched Telephone Network) service, depending on the quality of your provider.
The individual call scenario also influences cost, and using a VoIP connection to call a mobile will often incur a standard public phone network charge.
Your choice of VoIP provider is therefore crucial, with service issuers such as KNCTR delivering a more cost-effective and transparent option for business owners.
SIP Trunks Do Not Exist as Consumers Imagine Them
One of the primary benefits of VoIP is that it allows for multiple, simultaneous calls over a single broadband connection.
Commonly referred to as 'trunking', this borrows heavily from standard PSTN technology which has been subsequently refined and updated.
This enables VoIP service providers to charge users more, although it has caused confusion among those who consider an SIP (Session Initiation Protocol) trunk to be a direct result of modern Internet service providers.
In reality, there is no such thing as an SIP trunk, so you should be wary when liaising with VoIP providers who inflate their charges on the basis of this tried and tested technology.
The Last Word
These facts may come as a surprise to some business owners, but heeding can them make a significant to their monthly communication costs.
The implementation of a cost-effective and reputable VoIP service should therefore become a key feature of your commercial strategy in 2014, as you look to cut the cost of operation and subsequently boost annual profit margins.
What Are Your Thoughts?
✔   What research and/or services can The HRIS World do for you and your company when it comes to VoIP?
Feel free to leave a comment below or click below to use our contact page to reach us!
Please share your thoughts with us and our audience in the comments section below! Or you can reach us directly from our contact page.
Discover More About Business Optimization
Our Social Media Presence
Where to Follow Us!
Twitter

More than 20 magazines and smart magazines to follow - check them out now!
LinkedIn
Google +
Minds.com
Open Group | Free Minds membership required
---
(Visited 1 times in the last 4 wks, 1 visits today)
The following two tabs change content below.
Lewis Humphries is a writer, researcher, and business consultant based in the UK.
He currently works on behalf of Chillisauce, which remains one of the UK's most innovative team building and event planning companies.
You can always reach Lewis via email, social media, or by leaving a comment below...
Latest posts by Lewis R Humphries (see all)
Posted in
business
,
columns
,
computer technology
,
optimization
,
The HRIS World Research
and tagged
3 things about voip
,
analog audio signals
,
boost profit margins
,
business optimization
,
compare costs for VoIP to PSTN
,
digital data
,
free or extremely cheap phone calls
,
global nature of the technology
,
how business can benefit from voip
,
minimize costs of international phone calls
,
minimize overhead costs
,
SIP trunking
,
voip quality
,
voip service
.