Use our LinkedIn Login to download this post to PDF or save it to MyLibrary!
p r e f e r r e d - v e n d o r
When: October 17-20, 2016
Where: B Resort & Spa, 1905 Hotel Plaza Blvd, Lake Buena Vista, FL 32830
The only event that brings together 150+ of the best and brightest industry professionals to discuss and discover new tools, strategies and solutions for developing, implementing & optimizing the HR Shared Services model. Attendees will receive the opportunity to take home insights on how to:
Gain exposure to solution providers who are at the forefront of change and innovation
Find out how mature, leading-edge HR SSOs continuously improve and grow their service capabilities
Discover the best and newest ways to build a new HR shared services model
Made authentic and lasting connections with a broad spectrum of HRSSO peers in terms of industry, scope and functional expertise
Visit Coca-Cola's HR Shared Services Center to find out how they've evolved their model to better meet the needs of the business
Event Agenda: http://bit.ly/29Ps34o
post continues after these free offers
a d v e r t i s e m e n t s
Today's Featured Free Offer
Communication is more than just a monthly newsletter.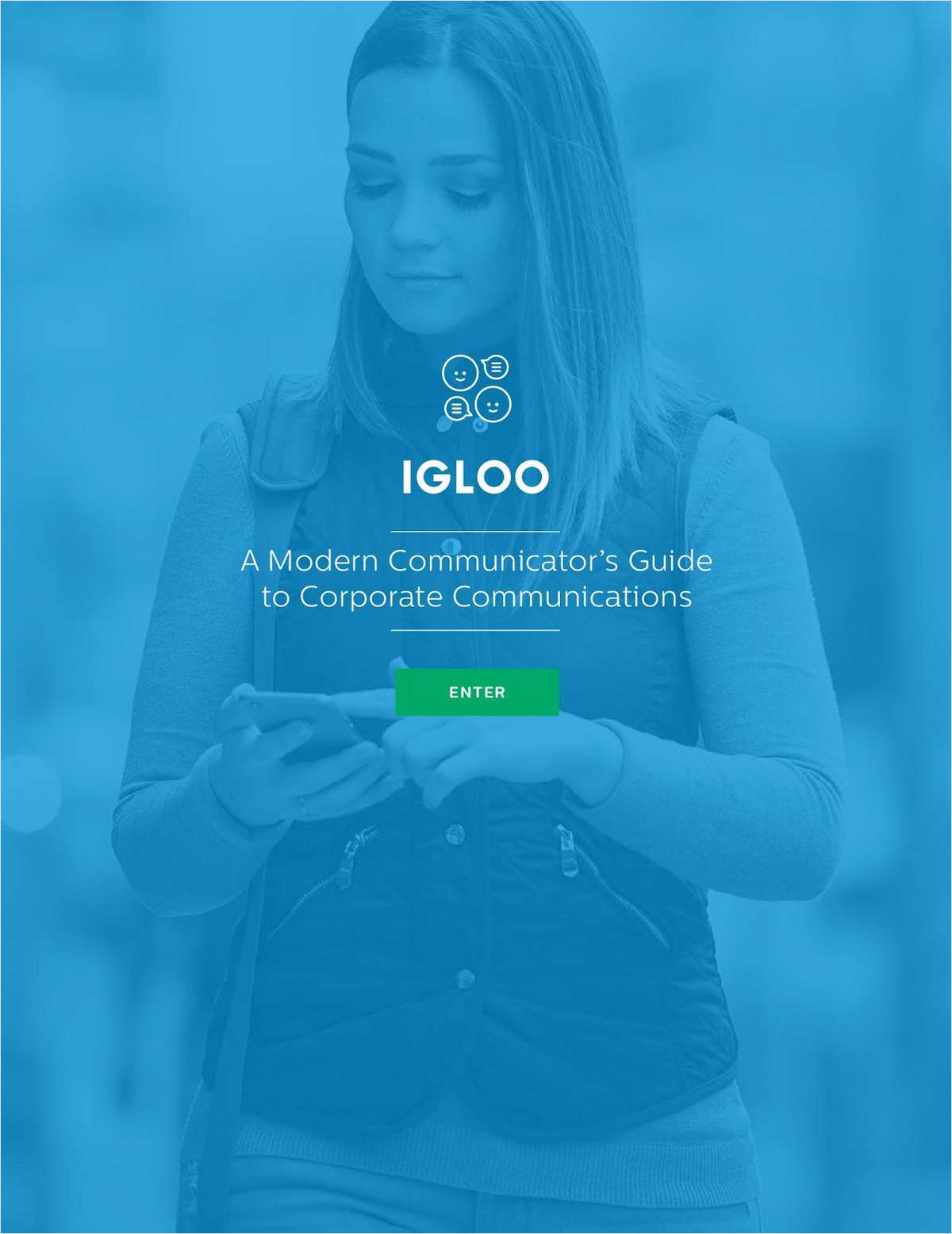 A Modern Communicator's Guide to Corporate Communications
This 6-page guide is full of tips and tricks to help you create compelling stories and enable meaningful conversations inside your organization with the help of a modern intranet solution.
Offered Free by: Igloo Software
a d v e r t i s e m e n t
post continues from above
Registration: http://bit.ly/29QpeuF
Homepage: http://bit.ly/29QtaOr
Our Social Media Presence
Where to Follow Us!
Twitter

More than 20 magazines and smart magazines to follow - check them out now!
LinkedIn
Minds.com
Open Group | Free Minds membership required
Google +
---
(Visited 1 times in the last 4 wks, 1 visits today)
The following two tabs change content below.
Garrett is the publisher, editor, writer forThe HRIS World Research Group, which includes The HRIS World, The HRIS World Research, The HRIS World Jobs, The HRIS World News, and The HRIS World Videos
With more than 20 years in roles as a client executive sponsor (#thwCES), project manager as well as functional / technical lead, Garrett is sought for his expertise for project insights, thought leadership, and team management globally.
He has been involved in large-scale and complex implementations since 1991 and has recently moved his operations to be with his wife in Brazil.
Garrett has had the pleasure of working with some of the greatest talents in the industry, and constantly shares his experiences and knowledge through content and webinars.
He maintains his fluency in Portuguese, German, French, and English with his various endeavors and contacts..
When not working, you will have to be adventurous to stay up with him as Garrett loves motorcycling, gunnery, boating, sailing, flying, and sports fishing -- and accompanying his wife on her various likes
About The HRIS World Research Group
The HRIS World blog, which is read by more than 50,000 from more than 160 countries monthly, manages to have more than 550,000 pages viewed monthly. 40%+ of the audience are decision-makers in their organization (and about half of that being C-levels!).
As CEO for CGServices USA Inc, he focuses on multi-provider, multi-line implementations consultation for HRIS systems
Council and Education Member of Gerson Lehrman Group Council, helping institutions of the world leaders meet, engage and manage experts across a wide range of sectors and disciplines.
Your Invite to Contribute to The HRIS World blog
If you'd like to provide a post, a series of posts, or even be a regular contributor to any of The HRIS World blogs, click the blue contact us button on the bottom right of your screen to send us a message or reach us through our social media for details...
You can always contact Garrett via email, social media, or by leaving a comment below...
Latest posts by Garrett O'Brien (see all)