p r e f e r r e d - v e n d o r
c o n f e r e n c e p r o m o
Join Us for the 2017 IHRIM Conference in Toronto
IHRIM's Annual Conference is the must-attend conference for innovation, best practice solutions and networking for HR professionals involved in systems, technology and analytics.
Join us on March 26th – March 29th at the Westin Harbour Castle, in Toronto, Canada. Anticipate four days of real-world case studies, expert-led interactive sessions and one-to-one conversations with your peers as well as access to the latest in technology through our vendor showcase.
Register Now! Early Registration Rates End February 10, 2017!
NOTE: Nonmembers who register for full conference get 12 months complimentary membership included
THE WESTIN HARBOUR CASTLE;
TORONTO, CANADA
World Class Education Designed to Bring Solutions to Those Managing Businesses, Workforces and the Information that Drives Them.
This year's program is separated into custom channels. IHRIM's 2017 Annual Conference takes a holistic view of HR Technology Systems and Analytics and how they impact organizations and their people. The vision of the event is to provide you with tools that you can take back and implement right away along with conversations that will lead you to the answers that you have been looking for.
Attendees are invited to participate in the sessions that are right for them – the channels are simply content themes to help you select the topic that meets your needs.
Note:  More Sessions are Being Added! Keep checking as the program grow
2017 IHRIM Pre-Conference Courses Available
Three pre-conference courses available on Sunday, March 26th, all 3 being held at the hotel…
8:30am – 5:00pm : IHRIM's HRIP Certification Exam Review Course
8:30am – 5:00pm : IHRIM's Workforce Analytics for Business Partners Course
1:00pm – 5:00pm : Creating a Technology Strategy for Human Capital Management
2017 IHRIM Conference Educational Tracks
New HR Technologies
HR Metrics and Analytics
Knowledge & Insights
The Changing Employer-Employee Relationship
Credit Information
The 2017 IHRIM Conference has been approved for 13 recertification credit hours toward IHRIM's HRIP (Human Resource Information Professional) recertification.
For more information about certification, please visit the HRIP web pages.
a d v e r t i s e m e n t s
This Week's Featured Free Offer
The Essential HR Handbook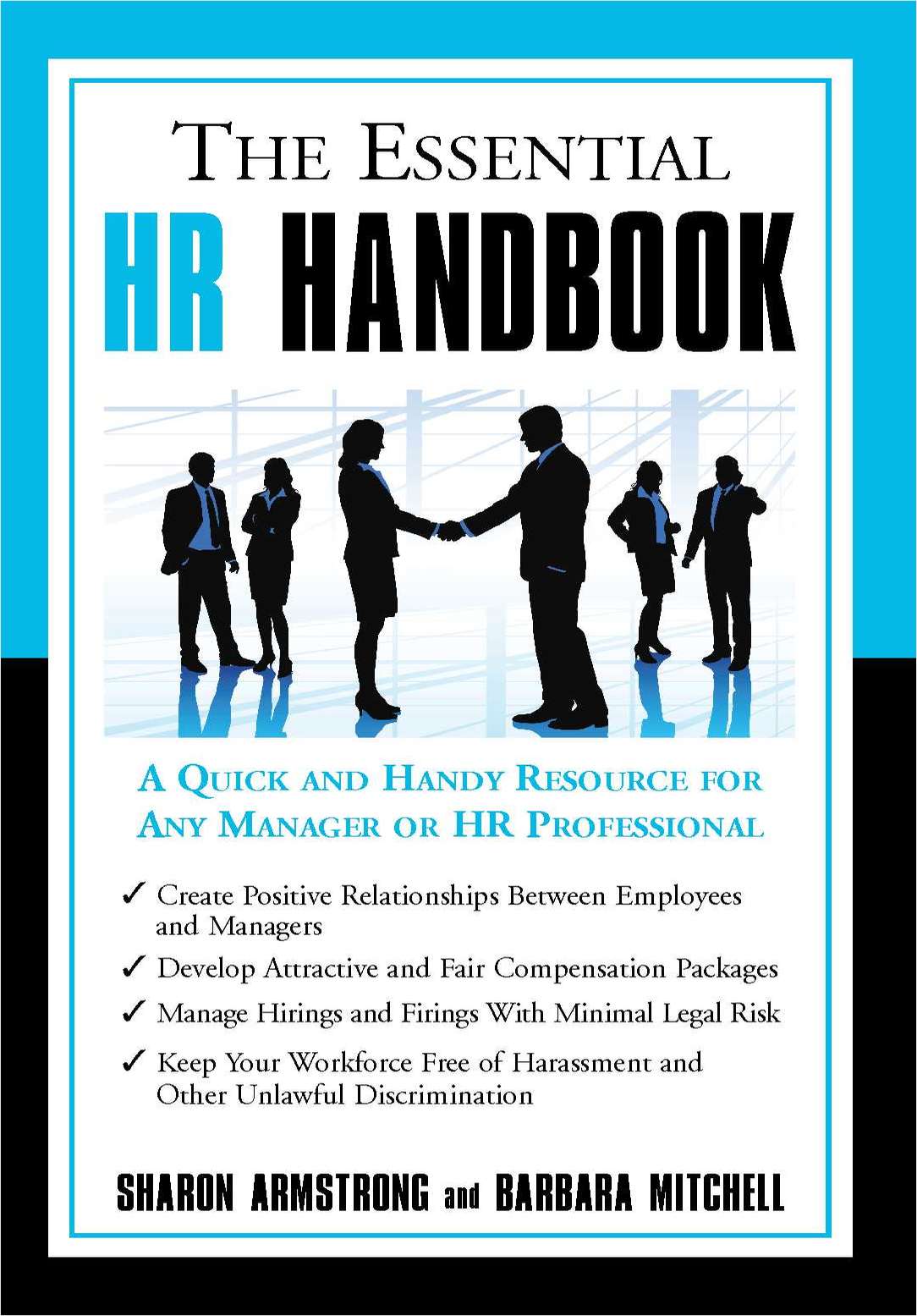 The Essential HR Handbook is a quick-reference guide that sheds light on the issues that keep managers up at night
This book is filled with information, tools, tips, checklists, and road maps to guide managers and HR professionals through the maze of people and legal issues, from recruiting and retaining the best employees to terminating poor performers.
With this book, you'll learn how to effectively and efficiently:
Individually manage each employee, starting on his or her first day
Manage a multi-generational workforce
Appraise job performance
Coach and counsel
Provide equitable pay, benefits, and total rewards strategies
Identify legal pitfalls and stay out of court
The Essential HR Handbook is the one HR guide every manager needs on his or her desk!
Offered Free by: Career Press
a d v e r t i s e m e n t
---
Stay Updated!
To stay updated conveniently with what is going on with our content by subscribing to our newsletter.
We keep all your information confidential – we never buy nor sell lists.
You control what you receive as well – both when you subscribe as well as afterwards through a link in the footer of the newsletters.
---
Our Social Media Presence
Follow Us!
Twitter
LinkedIn
Minds
Open Group | Free Minds membership required
Google +
paper.li
---
The following two tabs change content below.
Garrett is the publisher, editor, writer forThe HRIS World Research Group, which includes The HRIS World, The HRIS World Research, The HRIS World Jobs, The HRIS World News, and The HRIS World Videos
With more than 20 years in roles as a client executive sponsor (#thwCES), project manager as well as functional / technical lead, Garrett is sought for his expertise for project insights, thought leadership, and team management globally.
He has been involved in large-scale and complex implementations since 1991 and has recently moved his operations to be with his wife in Brazil.
Garrett has had the pleasure of working with some of the greatest talents in the industry, and constantly shares his experiences and knowledge through content and webinars.
He maintains his fluency in Portuguese, German, French, and English with his various endeavors and contacts..
When not working, you will have to be adventurous to stay up with him as Garrett loves motorcycling, gunnery, boating, sailing, flying, and sports fishing -- and accompanying his wife on her various likes
About The HRIS World Research Group
The HRIS World blog, which is read by more than 50,000 from more than 160 countries monthly, manages to have more than 550,000 pages viewed monthly. 40%+ of the audience are decision-makers in their organization (and about half of that being C-levels!).
As CEO for CGServices USA Inc, he focuses on multi-provider, multi-line implementations consultation for HRIS systems
Council and Education Member of Gerson Lehrman Group Council, helping institutions of the world leaders meet, engage and manage experts across a wide range of sectors and disciplines.
Your Invite to Contribute to The HRIS World blog
If you'd like to provide a post, a series of posts, or even be a regular contributor to any of The HRIS World blogs, click the blue contact us button on the bottom right of your screen to send us a message or reach us through our social media for details...
You can always contact Garrett via email, social media, or by leaving a comment below...
Latest posts by Garrett O'Brien (see all)